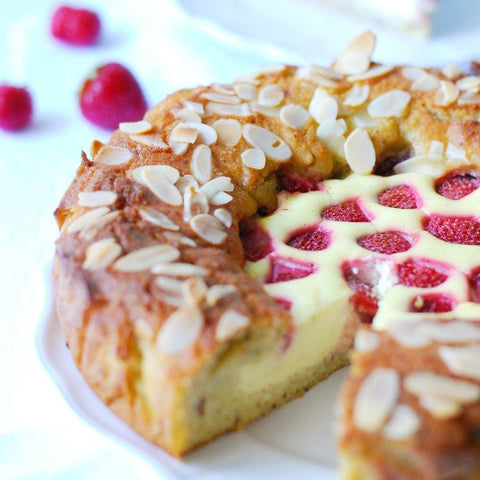 Amandier: cheesecake style (1H30)
📍 Location : SILVER SAGE VILLAGE: 1650 Yellow Pine Ave, Boulder, CO 80304
Indulge in the perfect combination of the traditional French almond cake "Amandier" and a festive cheesecake with a hint of berries 🍓
CLASS MENU

⚜️AMANDIER-CHEESECAKE STYLE: A delicious vanilla and berry cheesecake sitting atop a bed of almond fondant cake.
 Language: this class will be taught in English but with an authentic French accent. How cool is that?
Class type: I will guide you through 95% hands-on cooking with some demonstration, stories, techniques, and just a pinch of French vocabulary to offer you a unique immersive experience.
Very small group: There are only a few places available !
You'll eat your creations and will be happy to know that there's time to socialize.
Also, you'll be able to bring home some extra food.

Bon appétit !
⚠️ Some ingredients may or may not be specified in the menu titles, including various fruits and vegetables, nuts, meats, spices, etc. If you have a food allergy, please check with Nelly before attending the class. Adjustments to recipes cannot be made during class. 
Bonjour Keto is not a gluten-free facility and cannot ensure that cross-contamination will never occur.
If you need more information, please make sure to check out our detailed FAQ section and cancellation & refund policy . We hope it helps ! 
💌 This amazing course will be available soon. Sign up for our newsletter to be the first to know when it's ready to purchase.