I'm Nelly Genisson, enchantée !
My secret recipe for happiness ?
A cup of healthy tricks, a spoonful of French culinary expertise, and a large pinch of joie de vivre ✨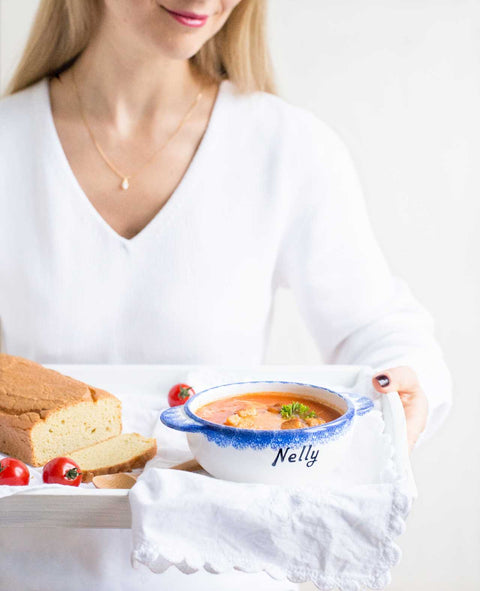 From France to Boulder, CO !
As a food lover and keto ambassador since 2013, I have become a French-speaking keto reference.
In 2020, I decided to leave the beautiful city of Fontainebleau in France to bring my unique expertise to the USA and settled in Boulder, Colorado.
I offer a wide range of services, including recipe creation, culinary classes, and food photography.
My signature skills include creating diabetic-friendly, ketogenic, low-carb, sugar-free, and gluten-free pastries and dishes with a French twist. These include :
🍪 "Petits gâteaux" such as Madeleines, financiers, sablés de Bretagne, and Macarons de Provence
🍰 French and fine desserts such as Fraisier, Royal Chocolat, Gâteau basque, and Tarte aux pommes de Normandie
🧀 Traditional savory dishes like Quiche Lorraine, Bœuf Bourguignon, Croque-Monsieur, and so much more!
Of course, all my recipes can be presented with their nutritional values.
Day after day, I create low-carb and gluten-free versions of traditional recipes using the most innovative keto ingredients.

The Keto diet changed my life for the better
By adopting this new life away from carbohydrates:
🎯I (finally) lost those extra pounds while enjoying every meal.
🤩 I discovered a stable energy level all day long
⭐ I could say goodbye to hypoglycemia, skin problems, depression, cravings, and deprivation !
🪄 I have been able to go above and beyond in my personal and professional life thanks to incredible mental clarity and resilience I have never experienced before.
How could I keep from you all these benefits ?
I deeply believe that everyone deserves to live their best life with a healthy and happy body ❤️

Culinary schools in France
For the past 10 years, I have attended classical culinary training at prestigious schools such as Ducasse School, the Lenôtre School, and Valrhona's School of Chocolate. I have developed proprietary recipes that adapt classical French formulas to a low-carb diet (without cake flour and sugar).

Despite initial difficulties in combining French cuisine with the ketogenic diet, I persevered and succeeded. I offer you all my experience through in-person cooking classes and masterclasses. I am also Food Safety certified in the USA.

Valrhona's School of Chocolate - France
Show how much time customers have for testing your products

Lenôtre School - Paris, France
Let your customers know about local pickup

Learning from French Chefs
Over the years, I have had the privilege of learning from some of the most talented French Chefs, such as Olivier Roellinger (Vice President worldwide of Relais et Chateaux and a 3 Michelin stars Chef), and the famous pastry Chef Philippe Conticini.
These experiences have allowed me to reach for excellence.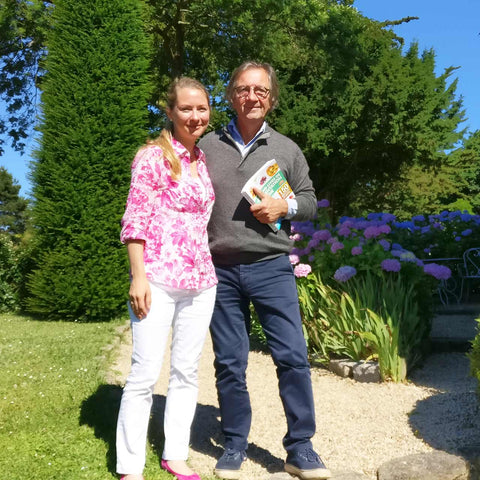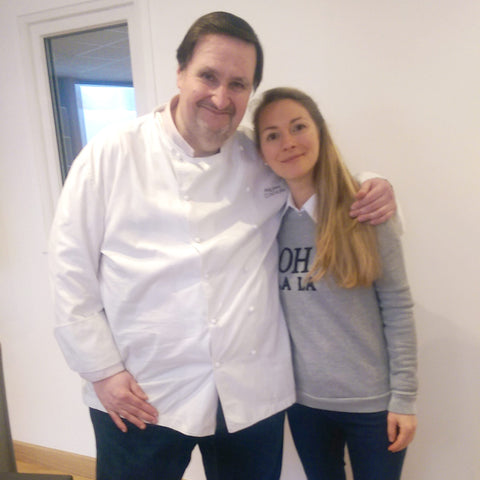 A Chef behind the camera
Food photography (from creating unique props to the final photo-editing) appeared to be my natural skill and passion.
Thanks to workshops in Paris and personal training, I've developed my own food photographic style with two main values: natural light and real food !

My keto cookbooks (in French)
I am excited to share with you my two best-selling Keto cookbooks in French.
LE GRAND LIVRE DE L'ALIMENTATION CETOGENE
This first one was voted the best French keto book.
Its title could be translated as "The big book of the ketogenic diet".
This cookbook includes 150 delicious recipes and a chapter on why and how to embrace our comprehensive approach to keto.
With more than 1.800 testimonials, it has a 4.5-star rating on Amazon
⭐⭐⭐⭐
BONJOUR KETO
My latest best-seller: "Bonjour Keto" is one of the most comprehensive Keto books with 488 pages and 500 photos (all taken and styled by me).
It includes 130 keto and gluten-free recipes, 60 variations for dairy-free and/or vegans and their nutritional values.
You will find a whole chapter dedicated to keto ingredients and how to use them. Plus, exclusive Keto gluten-free bread and French pastries recipes !
"Bonjour Keto" has a 4.7-star rating on Amazon. ⭐⭐⭐⭐⭐
EATFAT2BEFIT.COM: N°1 French Ketogenic website
In addition to these cookbooks, I am also the founder of the number one French Ketogenic website, eatfat2befit.com. It is an educational program combined with exclusive low-carb recipes to adopt a "bon vivant" Keto/low-carb diet efficiently...
French subtitling for U.S production: FAT FICTION
I am happy to assist in spreading information by volunteering to translate and subtitle content in French.
Recently, I worked for Wide eye Production with Jennifer Isenhart, director and writer of the well-known documentary "Fat Fiction". The film highlights how sugar and processed carbohydrates contribute more to obesity than fat and suggests ways to regain good health.
It is accessible on Netflix and YouTube, with over 2 million views.

As a Food and Keto expert, I love presenting my knowledge at food festivals or Ketogenic conferences.
Food & Keto expert for events
CONSULTING: MY KETO SOLUTIONS FOR YOUR BUSINESS 🎯
Your clients ask you for ketogenic, low-carb, diabetic-friendly, sugar-free or gluten-free options … and you struggle to create these menu items for them ? Don't you know where to start ? Save time and money thanks to a tailor-made solution for your business. Discover my services at a glance on my website for professionals: eatfat2befit-consulting.com